What's New
This release of Signals Notebook adds Samples capabilities to experiments. Samples can be configured by administrators and enabled for end users to create during the course of experimentation. Samples can be of multiple types, including chemical samples derived from reactants and/or products of a chemical synthesis. We have also added some usability enhancements to images and tables and exposed the capability to restrict access by IP range, or configure use of a SAML compliant IdP, to the administrator.
The following are available for users of Signals Notebook Standard, Signals Notebook Individual Edition, Signals Notebook E3 and Signals Notebook Private Cloud
Usability updates
Image improvements
The following are available for users of Signals Notebook Standard, Signals Notebook E3 or Signals Notebook Private Cloud
Tables
Sort tables
Download data to csv
More efficient addition of sequential items to Materials Tables
Samples
Administrator can define numbering sequence, properties for samples
End users can add samples into experiments
Administration
IP range restriction can be defined by administrator
Integration with a SAML 2.0 compliant IdP can be configured by administrator
We also fixed several small bugs in this release. Details of the enhancements are described below.
Further Details
Usability Updates
We have added a few improvements to our image annotation capabilities. We have added an ellipse to indicate areas of interest and extended the font sizes for annotation text.

The following capabilities are only available to users and administrators of Signals Notebook Standard, E3 or Private Cloud and are unavailable as part of Signals Notebook Individual Edition.
Tables Updates
You can now sort tables alphabetically or numerically. Columns using numbers with units are sorted relative to the units (e.g. mg<g<kg). Any new sort order is not persisted and not included in changes in the History and can be achieved on a table in read only mode.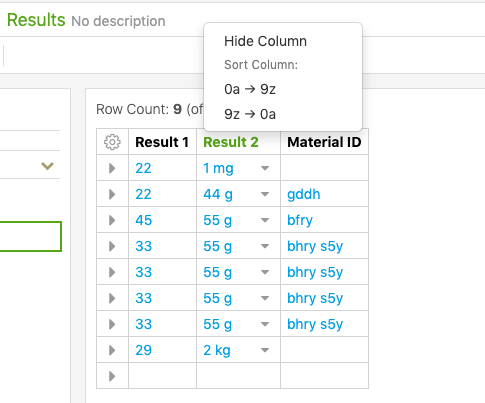 The data in Tables can also be downloaded as a csv file, included all displayed columns.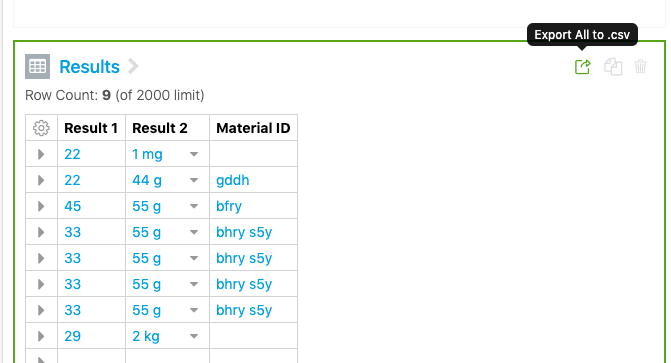 Materials Tables have been improved to make the addition of sequential items more efficient and to be more consistent with other Tables.
The ability to connect Tables to external data sources has also been fully released and is now available to all administrators.
Samples
Once the admin has activated the capability, scientists can now add samples to their experiments. Chemical Samples can be created from reagents or products within an experiment. Other types of samples can also be created with properties defined by the administrator. Samples are displayed in a Samples Table within an experiment.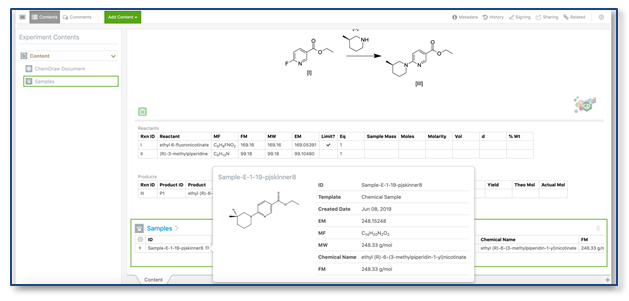 Administrators can define properties to apply to different sample types. Administrators can also define the format for sample numbering.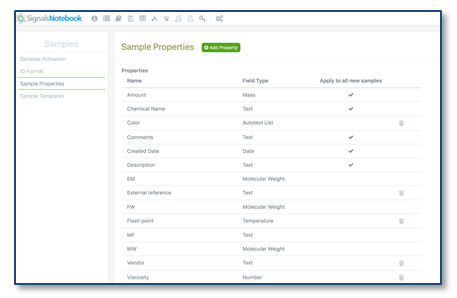 IP Range and SAML restriction
Administrators can now define their own IP ranges to restrict access to the tenant. Administrators can also configure the use of a SAML 2.0 compliant Identity Provider to enable Single SignOn.