What's New
This release of Signals Notebook continues to expand our configurable tables capabilities by allowing administrators to define external databases that can be connected to tables to access, provide and update data. We added the ability for end users to change the preview generated for MS Office, PDF and attached files, enhanced the ability to add images into experiments, and improved the PDF generation from experiments.
The following are available for users of Signals Notebook Standard, Signals Notebook Individual Edition and Signals Notebook Private Cloud
Usability updates
Add Image option in Add Content toolbar
Custom previews for MS Office, PDF and attached files
Updates to Export to PDF
Chemistry updates
Variable attachment points
Atom/bond properties
The following are available for users of Signals Notebook Standard or Signals Notebook Private Cloud
Tables
Administrator can define external data sources
Administrators can configure tables to connect with external data sources
We also fixed several small bugs in this release. Details of the enhancements are described below.
Further Details
Usability Updates
Users can now provide their own custom previews for MS Office, PDF and attached files. Preview images can be reverted to the default preview.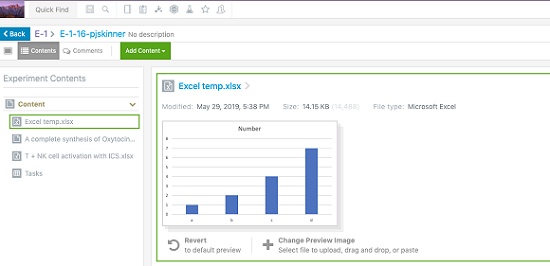 Users can now add Picture files to experiments directly via the Add Content button. The Picture option allows file upload, drag and drop and paste of suitable image files. Image files can still be added via the File Upload option or by drag and drop into the Contents panel.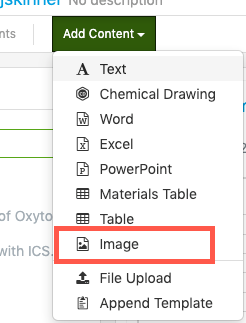 The Export to PDF from an Experiment has also been updated to provide more obvious timestamps, information about the Signer and Approver in the header, and to change the default settings for including the Header, Footer and attaching documents within the exported PDF.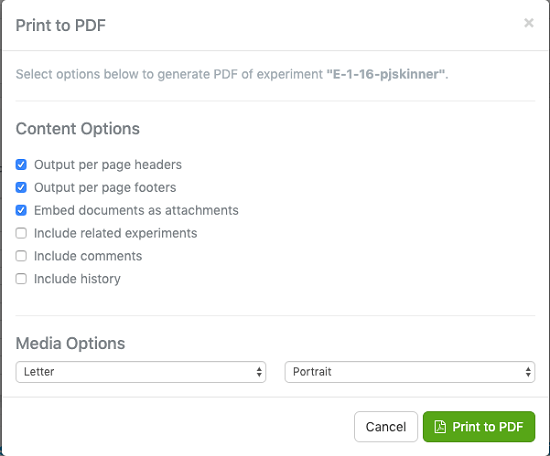 Chemistry Updates
Chemical search now supports variable attachment points and alternative groups for query.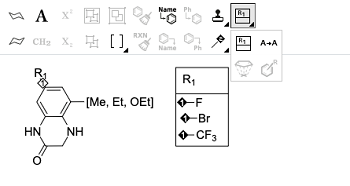 Atom and bond properties are now more easily accessed via a new toolbar icon.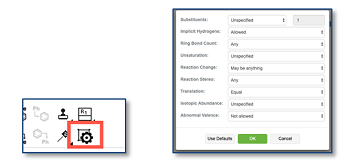 The following capabilities are only available to users and administrators of Signals Notebook Standard or Private Cloud and are unavailable as part of Signals Notebook Individual Edition.
Table Updates
The following capability is currently in beta and available to customers upon request.
Tables can now be set up to connect with external databases, either populating data from those databases or pushing data into them. The database connections are now set up in a new External Data Source smart folder where connection via the 3
rd
party API is managed. External data sources are set up to support a GET, POST and/or PATCH operation.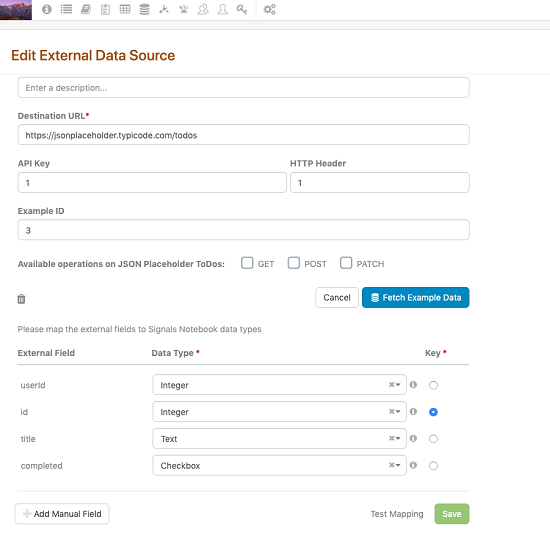 The Table templates are then configured to utilize the external data source. Existing Table Templates can be retroactively set up to connect also.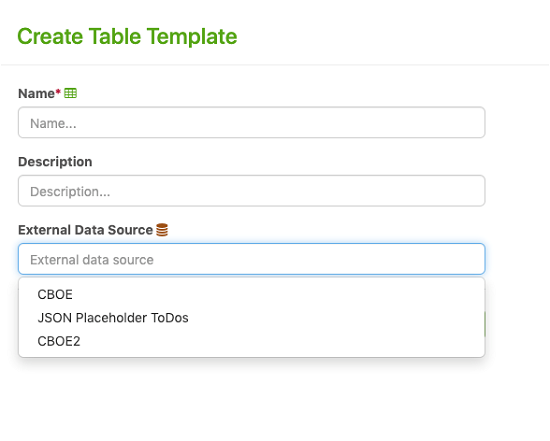 Once Table Templates are configured, the end user can add tables to experiments. Tables connected to external data sources can retrieve data from them once the end user inserts a unique ID.