PerkinElmer Signals™ Screening 2.6– Launching In Vivo Apps and new UI
Signals Screening 2.6
continues our rapid progress on many fronts to support scientists doing testing work throughout all stages of life science product R&D, from early-stage assay development all the way through late stage testing in vivo. This release is a feature rich release adding a new main Apps page, our first support for In Vivo workflows, and for addressing specific targeted bug fixes and feature enhancements.
New Signals App main page.
Signals Screening's new App page is a beautiful, slick, intuitive, user interface that is easy to navigate, allows users to bookmark favorites workflows and apps, and consistent in its iconography. Also, the user's experiences of Workflow creation and management have been improved greatly. Important detail: we have re-labeled Signals Screening "Protocols" to
"Workflows"
.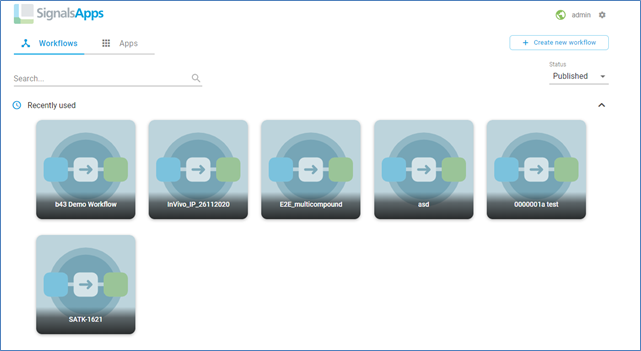 Fig 1: New Signals App main Page with workflows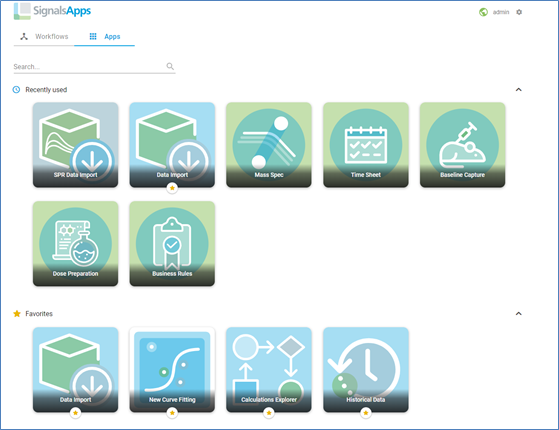 Fig 2: New Signals App main page with intuitive user interface that is easy to navigate, easy to bookmark favorite workflows and apps.
In Vivo Apps for Pharmacokinetics.
We have added a new wing to the science our product supports – In Vivo experiments. This first release of In Vivo Apps is focused on the process of running Pharmacokinetic (PK) experiments. The 8 new Apps in this domain help organize all the steps of a complicated In Vivo workflow: Study Definition, treatment planning, drug dose calculation, animal measurement, blood sampling, dose verification and final PK calculations and QA/QC. Contact your PerkinElmer account manager to get access to beta version of the in vivo apps, see our roadmap or discuss your in vivo workflows and potential collaboration with PerkinElmer.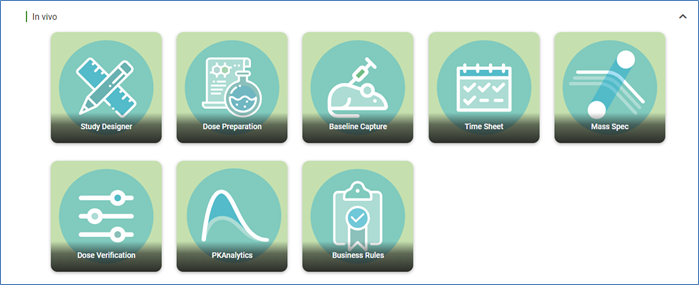 Fig 3: In vivo apps for Pharmacokinetics
Curve Fitting and Calculations Explorer improvements.
Signals Screening 2.6 adds several improvements to curve fitting and Calculations Explorer including:
Page Views – now you can configure a Calculations Explorer template with exactly the configuration of visualization that you want to see on a page and have multiple predefined pages to show different perspectives on the results.
Calculate Columns Transformations and Freeze Column actions can now be captured in a Calculations Explorer template.
Additional GESD calculation options are supported.
The curve fit feature is now selectable for toggling between different parameters in a multi-parametric data set on the fly.
Also included in this release are many additional smaller bug fixes, feature enhancements, and incremental improvements.
As a reminder, Signals Screening enables biologists to perform all the foundational steps of screening:
Load data from instruments. Signals Screening brings the power of the SciStream instrument file parser to the screening scientist and ties it more directly into the data processing workflow.
Develop and reuse plate maps. A key part of the screening process is the definition of the layout of the test articles on a plate. The Grid Plate Editor overhauled this part of the screener's process and creates a significantly improved process for individual plate design and library management.
Normalize the data with standard or customer-defined methods. We provide out-of-the-box the most standard normalization methods and customers can easily define their own normalization equations in an intuitive interface.
Define and review Curve Fits. Any measurement from the plate and be selected for input into a parameterized and customizable curve fit engine, and the resulting curves can be reviewed and adjusted by knocking out aberrant points.
Publish the results to Signals Lead Discovery. As a final step, a processed dataset can be published to Signals Lead Discovery to use by the lead discovery scientist in deciding which candidates to advance.
Workflow authoring and reuse. The whole user-defined workflow can then be saved to Signals Screening so routine assays can be run, and data processed in an efficient and repeatable fashion.
These new capabilities are additions on to the prior Signals Screening capabilities, such that our customers are now enabled for Basic Screening, High-Content Screening, as well as SPR.
Summarizing, the Signals Screening product includes:
Core Screening Apps to support normalizing and processing results
Calculation Explorer to enable rapid assay development and flexible new data processing
Capabilities for directly editing data of plate maps and ad hoc raw data
Surface Plasmon Resonance (SPR) Apps
And the following TIBCO Spotfire® add-ons:


PerkinElmer SciStream™
PerkinElmer Columbus Navigator for Spotfire
PerkinElmer High Content Profiler
Image Discovery
Product Compatibility
These applications require TIBCO Spotfire
®
10.3 LTS, or
10.10 LTS
. Signals Screening is available for onsite deployment.
NOTE: with this release we are officially discontinuing support for Spotfire 7.11LTS version in the product.