Event Overview

In-service oil and lubricant testing labs are often challenged with fast turnaround and analytical accuracy, while controlling operating costs. At the same time, particle counting is becoming a more routine tool for lubricant condition monitoring and maintenance programs to better identify particles of certain sizes and concentrations that can contribute to machine failure.

Previously, particle count and elemental analyses were conducted separately, requiring more time for sample preparation, analysis, and reporting. During this webcast you will learn about a novel patent-pending approach integrating particle sizing/counting and wear metals analysis of in-service oils into a single sample run, a game changer in laboratory workflow that considerably improves operating costs.

Join our webcast to learn more about our patent-pending, two-in-one system that enables you to perform particle count and wear metals analysis in just one run.
Key Learning Objectives:
Less operator intervention with single sample preparation, versus two separate ones
Sample-to-sample analysis at an average of 45 seconds for both, versus 5+ minutes when separate
Easier, consolidated data reporting with Syngistix software, versus two separate results reporting, plus ability to easily export to LIMS
Less than 1 mL of lubricant sample per analysis, versus 20-30 mL per analysis for traditional particle counting, reducing collection efforts, sample shipping, storage and waste disposal costs
Who Should Attend:
Lab managers or directors of in-house or commercial testing laboratories responsible for in-service oil and lubricant testing.
About The Speaker: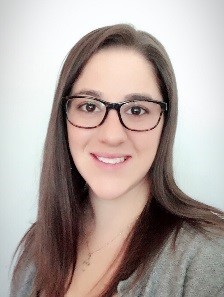 Katelyn Hasme
Application Scientist, Industrial – PerkinElmer, Inc.

Katelyn Hasme is an application scientist for PerkinElmer where she focuses on inorganic analysis solutions for the petrochemical industry. Her career began as an analytical chemist for MacDermid Enthone Electronic Solutions. There she helped launch several new generations of specialty chemicals through the identification and characterization of synthetic precursors, intermediates, degradants, and impurities in formulations. Katelyn is also involved in collaborations with Southern Connecticut State University where she is also an Adjunct Professor of Chemistry.